I love these adorable sugar decorations by
SweetDejaVu.
They are so beautiful and fun -- they will make ordinary treats such as tea or coffee extra special for your guests.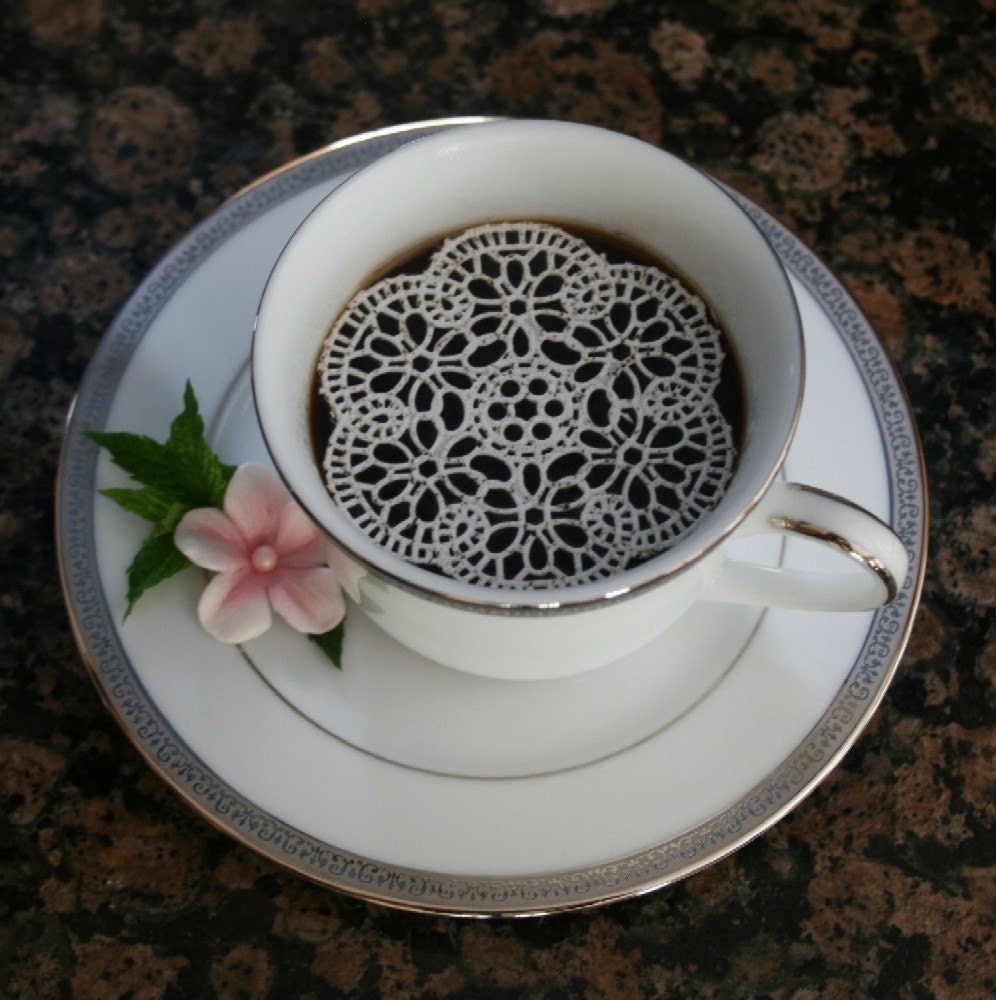 Surprise your guests with a sophisticated and delicate embellishment in their cup of coffee or tea. Let it float on the surface of a freshly made cup... it will melt within 1-2 minutes, just enough time to enjoy the look of it!

It has a creamy, melt-on-the-tongue, not-too-sweet, pleasant flavor.

Sugar veil lace can also be placed be placed on top of a buttercream, chocolate ganache, or fondant covered cakes.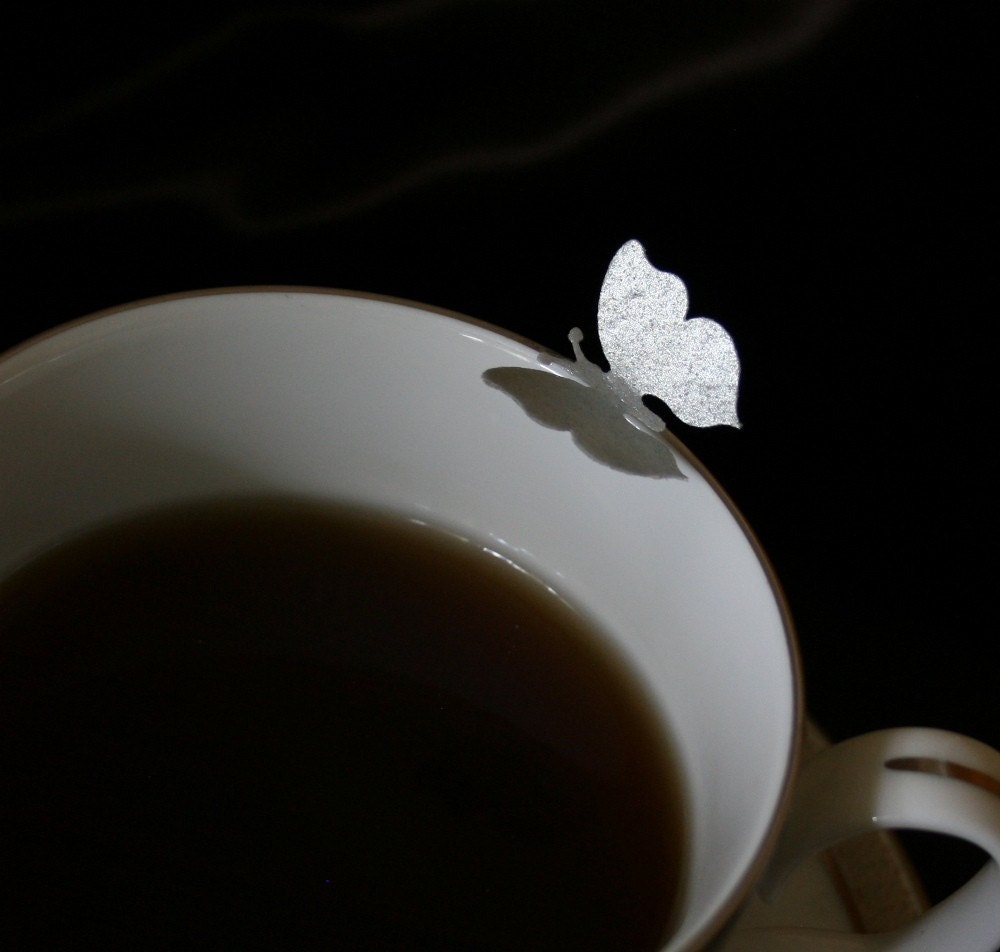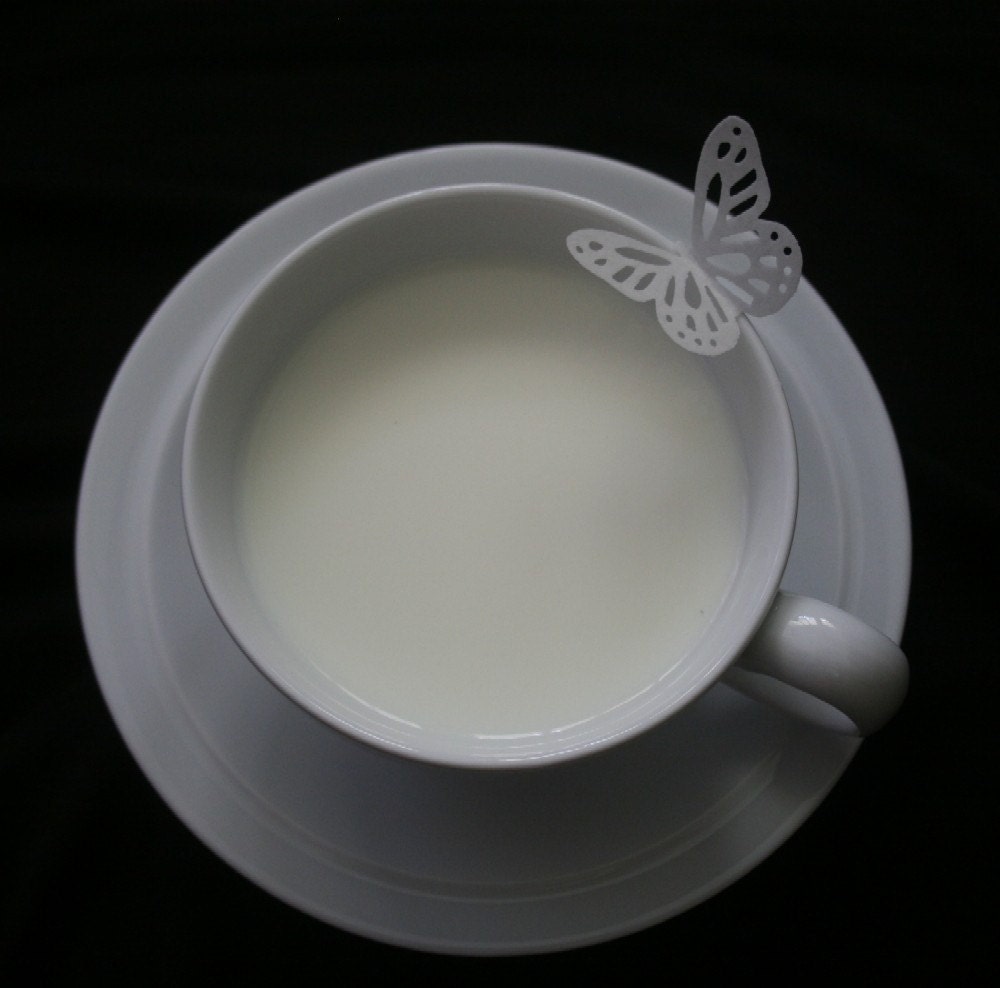 These delicate little butterflies add a charming touch to any drink or sweet dessert!

You can attach them to any cup or dish with a dab of syrup.
- cup of coffee, tea, hot chocolate or cocktail glasses...
- cakes, petit fours or custard dishes...

Picture:
SweetDejaVu Lace,
SweetDejaVu Butterfly,
Butterfly 2