Mom's Day is just one month away on Sunday, May 12th! Here are some nice Mama's Day presents for your wonderful, beautiful Moms.
This lavender body lotion smells divine. I use it almost everyday. It leaves your skin smooth and lightly scented with lavender. Clean and sophisticated. $14
One of many beautifully designed leather iPad cases by Tovicorrie on Etsy.
The case is made of very high quality 100% leather with a stunning Cognac brown hide.
It will protect your precious iPad, whilst giving it a unique beautiful look! $95
Your sweetheart, child, grandchild, dog, cat, horse or even bird's
silhouette
will be carefully hand cut reduced to size by computer and then lovingly turned into a beautiful keepsake pendant. She uses vintage and antique rings to frame the silhouette. $175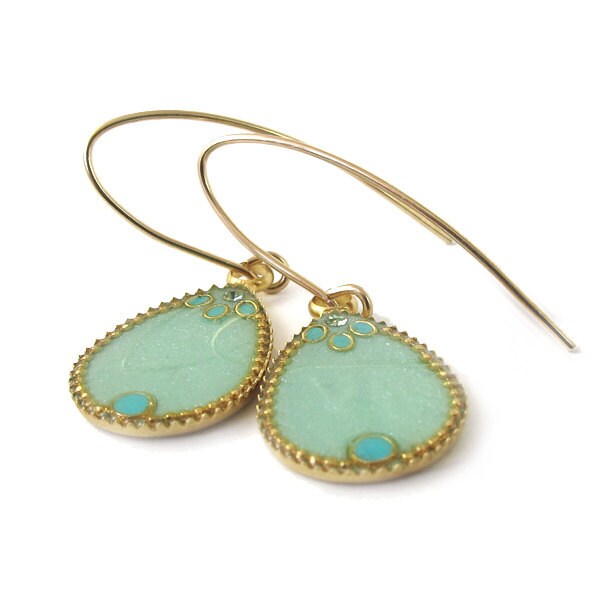 Gold Drops
Earrings
-- light green resin drop dangling from 14K gold filled hooks!!
In the top of the drop there is a turquoise resin points with light green Swarovski crystal .
Around the drop has points of 14K gold filled.
The drop is made of 24K matte gold plated brass base. $36
The
"Mama" ring
by Nora Kogan is shown here in sterling silver. Simple and perfect. $153
Pictures:
C.O. Bigelow,
Leather iPad Case by Tovicorrie
,
Custom Silhouette Necklaces
,
Earrings by SigalitAlcalai
,
"Mama" ring by Nora Kogan